Drexel Adds New Central Mid-West Regional Sales Rep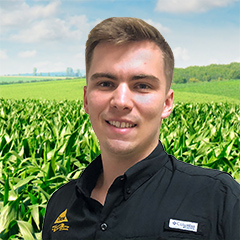 Drexel Chemical Company, Memphis, TN, announces the addition of Cully Forsyth as Central Mid-West Regional Sales Representative, responsible for sales in Iowa and Illinois.
Cully received a Bachelor of Science in Agricultural Studies from Iowa State University. His experience includes Sales Account Manager for Winfield United and Climate Research Farm Agronomist for Bayer.
He resides in Charles City, IA, and looks forward to working with everyone.
For Cully's contact information or to learn more about Drexel Chemical Company, click here.