Stewart Named President of Drexel Chemical Company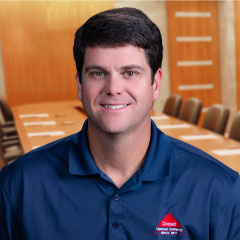 Mark Stewart has been named President of Drexel Chemical Company, effective June 2020.

He succeeds Ben Johnson, who is retiring in mid-September after 29 years with the company.
Stewart joined Drexel in Sales on January 1999. He was later promoted to Sales Manager, then Director of Sales and Marketing before assuming his new position.
Stewart is a 1995 graduate of the University of Tennessee at Martin, with a Bachelor of Science in Natural Resources Management. Prior to joining Drexel, he worked with the Tennessee Department of Agriculture.