High Quality, Economical Herbicide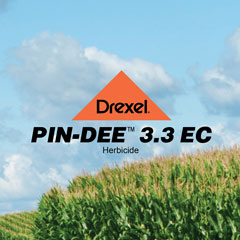 Drexel Chemical Company would like to announce an advertisement in the March 1st issue of Progressive Farmer Magazine.

For more information on PIN-DEE 3.3 EC:
Product Page
Label
SDS
PIN-DEE and the DREXEL logo are either trademarks or registered trademarks of Drexel Chemical Company.
Always read and follow label instructions on the product container(s) before using.