Drexel Adds New Southwest Sales Representative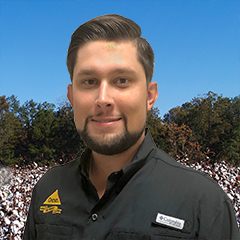 Drexel Chemical Company, Memphis, Tennessee, announces the addition of Blaine Strnadel as Southwest Sales Representative, responsible for sales in New Mexico, Oklahoma and Texas.

Blaine received a Bachelor of Science in Agricultural Economics and Master of Agribusiness from Texas A&M.
He resides in Richmond, TX, and looks forward to working with everyone.
For Blaine's contact information or to learn more about Drexel Chemical Company, click here.