Drexel Adds Midsouth Sales Representative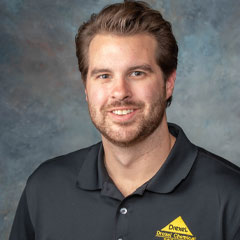 Drexel Chemical Company, Memphis, Tennessee, announces the promotion of Rob Morrow to Midsouth Sales Representative, responsible for sales in Arkansas, Louisiana, Mississippi, Missouri (Bootheel) and Tennessee (West).
Prior to this position, Rob served as Inside Sales Representative and Sales Analyst. Before joining Drexel, Rob spent time at Indigo Ag after graduating from Arkansas State University.
He resides in Memphis, TN, and looks forward to working with everyone.
For Rob's contact information or to learn more about Drexel Chemical Company, click here.