Beau-Ron® 15G
CLICK HERE TO SEE COMPLETE PRODUCT INFORMATION INCLUDING CROP USAGE, REGISTRATION AND SAFETY DATA
Beau-Ron® 15G is a borate granule for use as a fertilizer additive, supplying plants with elemental Boron to prevent nutrient deficiencies and increase crop yields.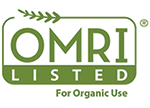 Features and Benefits 
Slow-release formula provides plants with sustained Boron availability
Effective soil absorption prevents leaching during heavy rainfall
Labeled for use in Field, Fruit and Vegetable crops
For application in dry fertilizer blend
FAQ
Is Drexel's Beau-Ron® 15G dusty?
Beau-Ron® 15G is not dusty because it is manufactured using a unique formulation.
How much of this product does it take to provide one pound of elemental Boron?
It takes 6.7 pounds of Beau-Ron® 15G to provide one pound of elemental Boron.
Always read and follow the label instructions on the product container(s) before using.