Announcements & Appointments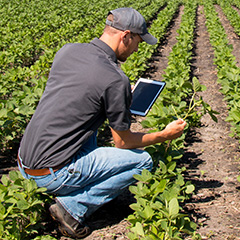 Drexel Chemical Company is announcing several position changes as well as new hires.
Mark Stewart has been promoted to Director of Sales and Marketing reporting to Ben Johnson, President of Drexel. Mark has held various positions throughout his tenure with Drexel including Mid-South Salesman, Inside Sales Manager, and National Sales Manager.
Strick Gresham has been promoted to National Sales Manager of Drexel. His most recent position with Drexel was Florida and Puerto Rico Salesman. He will report to Mark Stewart and brings a wealth of experience including Distributor, Retail, and Supplier management positions with MANA, HESCO, Terra, and Mobay.
Kirk Barnes has been named Mid-South Salesman. He is a graduate of the University of Arkansas at Monticello with a B.S. in Ag Business. He has a working knowledge of row crop and vegetables crops having worked on his family produce farm in Monticello, Arkansas and row crop consulting in McGehee, AR. He will report to Strick Gresham.